In keeping with its resolve of helping and assisting people from underprivileged sections of our society and helping them get jobs to make a respectable livelihood for themselves and their families, Visan Foundations' staff , volunteers and donors worked relentlessly in the year 2015-16 too.
Visan Foundation, besides creating and streamlining new initiatives, undertook and successfully completed the following three programmes in 2015-16:
Project UDAAN in Partnership with Gurgaon Police
This Employment Linked Skill Training Program was conducted in partnership with Gurgaon Police for underprivileged youth from Gurgaon.
Under the project, we targeted the slum areas, EWS and BPL candidates, who were not able to work due to lack of training or their family conditions were such that they were forced to drop their studies. This project helped needy people through a wide range of support, techniques and initiatives, which aimed to develop their skills and knowledge.
The aim of the Gurgaon Police partnership was to channelize the energy of the unemployed youth and deter them from turning to crime, thus bringing harmony, thus working towards a crime free Millennium City of Gurgaon – A truly SMART CITY.
Project on Women Empowerment & Entrepreneurship
This FIRST TIME IN INDIA Project for women entrepreneurship in the E-Rickshaw ecosystem was initiated providing an opportunity for the ladies to stand on their feet with self-respect and self-confidence.
100 women were mobilised by Plan India NGO from the slums of Mangolpuri and Sultanpuri. The Delhi Police DCP Mr Vikramjeet Singh, IPS supported this initiative in his area. Self Defence classes were conducted by Delhi Police and they were given full support to practice on the road when they were ready.
The first batch was flagged off by DCP Sanjay Sen, IPS, at Madipur Metro station on green line. The women now ply at Madipur, Paschim Vihar (East) and Paschim Vihar (West) stations and their neighbouring areas.
Continuation of Project Quality Education Program till December 2015
This Quality Education School Project for underprivileged children up to the age of 8 years was conducted at the Government Model Sanskrit School, Gurgaon.
The goal of this Project was to empower socially and economically disadvantaged students studying in primary schools with a basic proficiency in English and cover every aspect of the intellectual, physical, academic, emotional well-being of an individual.
The programme aimed at impacting school-going children in the age group of 10-16 years studying in classes 4th to 6th. The programme imparted good life skills, improved communication and healthy habits in students, and helped Children develop emotionally, physically and intellectually.
Complete details about the above projects, delivery, pedagogy, the processes followed, and finally the impact they created, have been compiled in our Annual Report 2015-16.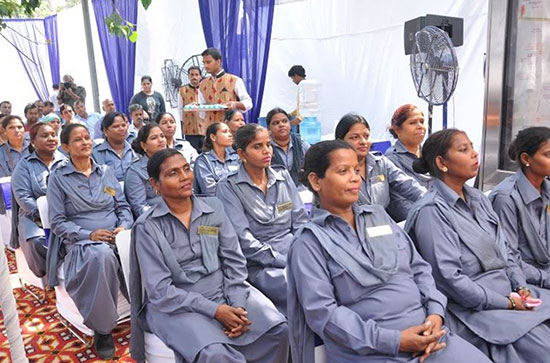 Click to Download
Our Annual Report 2015-16