Employment Linked Skill Development Programs
Journey from No Job to being Job Ready & Employable
Unemployment is a big concern amongst the growing population of the youth in our country. The unemployment rate in India hovers around 8.11, one of the highest in the world. The impact it has, directly and indirectly, affects the health of the society and the nation as a whole. With India having a young population, it is a major concern that a large number of youth are unemployed in the country.
Bridging the gap between the marginalized unemployed youth and the industry is facilitated by Visan Foundation through its various funded programs.
The underprivileged students enrolled under these programs are provided with aspirational skills of a particular job role in which there is a huge demand. The focus of our training is on honing the skills suited for employment.
Our Employment Linked Skill Development Programs emphasize on 70% practical training with Govt Certification and a guaranteed employment, thus making the students ready to support themselves and their families. As our programs are job role specific, the aspirants can make choices on the career pathways they would like to pursue.
There are two milestones in this program.
The first one is to prepare them for a job role which they may have never been exposed to, and are unaware for the one they are getting ready for. The in-depth training of the domain knowledge starts with familiarisation of the work areas through field trips during orientation. Familiarisation sessions are organised to give them a look & feel and to make them aware and comprehend the aspirational job role. Soft Skills training is another important aspect of our programs. Once these two components are addressed, the aspirants get skilled through practical training and role plays with simulations.
The second milestone is the placement, which is a major outcome of the program. The placements are done during the final weeks of the training. With the country`s ongoing economic growth, every sector needs skilled manpower, be it healthcare, hospitality, retail, IT & ITES, or others. The demand for skilled manpower is rising and is ever increasing. In our endeavour for providing meaningful employment, we have many eminent organisations partnering, including leading Luxury Hotel chains, MNCs, Retail, Super Speciality Hospitals etc. The trained youth are provided excellent opportunities with post placement support, thus enabling them to settle well in their lives.
Over the years, we have been supported financially by many top organisations of the country as given below.
The details of our Employment Linked Skill Development Programs conducted with financial support with the following organisations can be seen by clicking on the respective links:
Hero MotoCorp CSR Initiative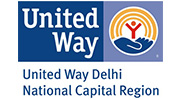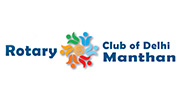 Rotary Club of Delhi Manthan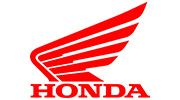 Honda India Foundation CSR