School Education Programs
Integrating Value Addition & Scholastic Programs with School Education
It has been observed that most of the students studying in Government, NGO and EWS Schools often learn their subjects well, but lack communication and life skills, resulting in under development of their personality and lower self-confidence, which becomes a major hinderance in their professional life.
Visan Foundation conducts various School Education Programs aimed at providing additional academic support with life skills for the marginalised children from Government, NGO and EWS schools to enable them to integrate with the mainstream society.
These unique value addition and scholastic programs provide these under privileged students with a platform to realise their true potential. One of the core subjects we emphasise upon, is Communicative English, which impacts their overall academic improvement.
Bright children in the Govt / NGO / EWS schools, lack Communicative English and Soft Skills due to their socio-economic conditions, which we strive to address by providing them tailor-made training programs with focus on experiential learning. These programs are integrated with the school curriculum and can be taught in the school premises merged with the school timetable, or as an extracurricular training after school hours.
The topics covered are Communicative English & Soft Skills, Life Skills, Personality Development, and components of smart STEM programs that contribute to the holistic overall development of the child. This gives them an excellent opportunity to be absorbed in the mainstream society at the graduation level or at workplace.
The School Programs are especially important to the national agenda of Sarva Shiksha Abhiyan. It is not about only bringing them to school but to prepare them better. It compensates for the lack of the conducive environment provided at the Govt / NGO / EWS schools, as well as at home, making them more confident.
The desired life skills with value education is taught through skits, role plays of soft skills and other modern techniques.
Besides giving training to students, the focus is also to sensitise the teachers and staff as they are the ones who will carry the legacy of the training into the classes.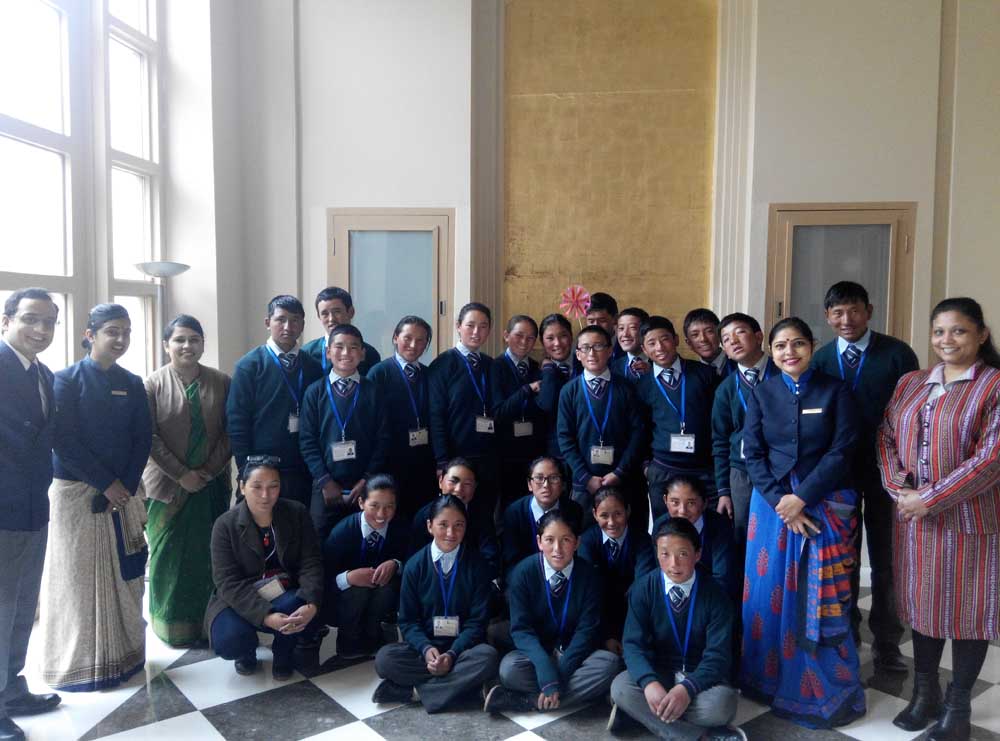 School Principals, Staff and Teachers need to partner with us so that whatever is taught is carried forward to the other classes too.
These special programs focus on the holistic development of the children, the impact being better turn-out and making these students ready for an equal opportunity in the mainstream society to get into best of the organisations.
If we are able to do it for our future generation, we would have a better legacy and better citizens to take this nation forward towards real progress.
In our endeavour of delivering effective School Education Programs, we have been supported financially by United Way of Delhi for three consecutive years through various donor organisations.
The details of our School Education Programs conducted for three years can be seen by clicking on the link below: