Women form the backbone of the society. It is popularly said educate a woman and you educate a society.
And what more when you not only educate her but train her to think and be an entrepreneur, who now not only works for her own family, but becomes a job creator for many. She is then a motivator to many to follow suit. Many homes are lit because of her contribution to the society in terms of creating job opportunity when she grows.
Visan Foundation does precisely this. We endeavour to educate and train women from the marginalised sections of our society to become entrepreneurs, and empower them to earn livelihood for themselves and their families.
Under our Women Empowerment initiatives, we provide training for women from the underprivileged sections. The skilling could be entrepreneurial training for them to start small businesses to support their families. Those who are interested in getting a job are taught skills as per their educational qualification and aspirations.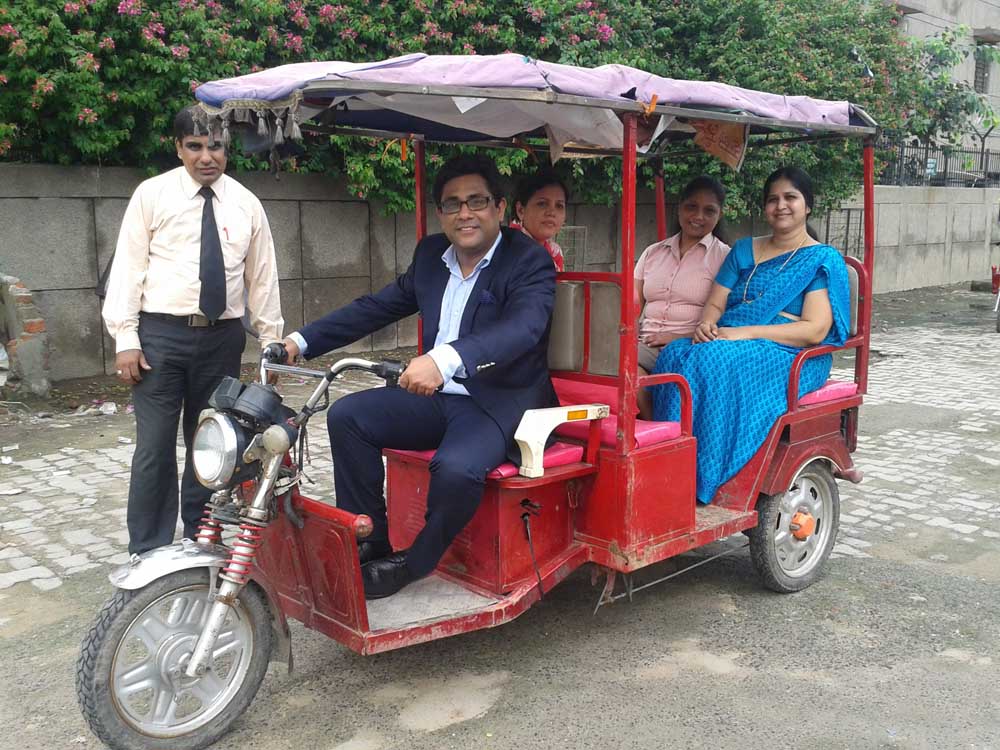 The program goes beyond the boundaries of the curriculum, as it focuses on creating self confidence in the women to face the world and become smart to handle all situations. Training of running business, financial management, and self-defence form an integral part of the course, apart from Health & Hygiene, and above all time management.
The unique programs of training women stand on their feet and attain livelihood, is more impactful when they are trained on the business aspects too. Aspects like Making a business plan, Budgeting, Standardisation and Quality checks, Internal SOPs and insistence of consistency in delivery, which are part of our training program, transform these homely women into successful women entrepreneurs.
Programs of Women Empowerment are not easy to deliver as the marginalised women have to perform many responsibilities of their home with little or no support from their spouses and other family members. The time they can give to the business, while also performing all their home duties becomes critical.
Our initiatives tend to maximise the business by allowing the partnership of their husband and family members in delivery. This makes them work in shifts and generate good revenues, thus making it a family business. The respect that a women gets from these ventures is a welcome change in the patriarchal society of our nation.
Visan Foundation has conducted many programs for Women Empowerment, notable among which are the following three:
In the year 2013-2014, women from the villages of Chandu and Budhera of Haryana, all from extremely poor background were counselled and trained for the Hospitality sector. It was not an easy task as the menfolk were not keen for their family members to step out to earn. The women were trained and employed in Pizza Hut at salaries of Rs.8000/- plus.
In 2015-16, in partnership with J Sagar Associates, a prominent law firm in Gurgaon, and Baliga Trust, 100 ladies from Sultanpur and Mongolpuri areas of Delhi areas were trained for riding E rickshaw. Supported by Delhi Police, this initiative was also one of its first in Northern India. The E Rickshaws were provided by SMART E-company, and were flagged off by the DCP Mr Sen.
In 2016-17, on the insistence on the then Joint Commissioner, Municipal Corporation of Gurgaon Mr Vivek Kalra, Visan Foundation trained 25 ladies as Street Food Vendors for Entrepreneurship Training in Gurgaon. This unique initiative conducted for 3 months, was India's only full time Street Food Vendors Training Program. MCG provided them carts with preferred locations on busy streets for maximisation of profits.
The details of our Women Empowerment Programs conducted with financial support with the following organisations can be seen by clicking on the respective links: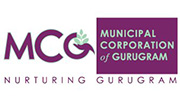 Municipal Corporation of Gurgaon